SHOALHAVEN GOSPEL CHURCH is located in Nowra,  New South Wales – Australia
---



 

EVENT INVITATION - 2018 FREE GRACE CONFERENCE 




 Second conference scheduled 12th and 13th May.



Dear Friends, Lord willing, Greg Elmquist

will be visiting us and preaching the gospel of God`s free
grace.
All are welcome. Please come along and enjoy this time with us!

"Christ only saves sinners and saves every one of them!" Greg Elmquist.


EVENT DETAILS: (This is a free catered event)
To be held at the Nowra Showground – ( Committee Room)
Sat May 12th : 4pm first message / 6pm Dinner / 7pm second message / supper
Sunday May 13th : 10am Conference Service / 11am Morning Tea / 11:20am second message / 12:30pm lunch / 2pm finish
---
---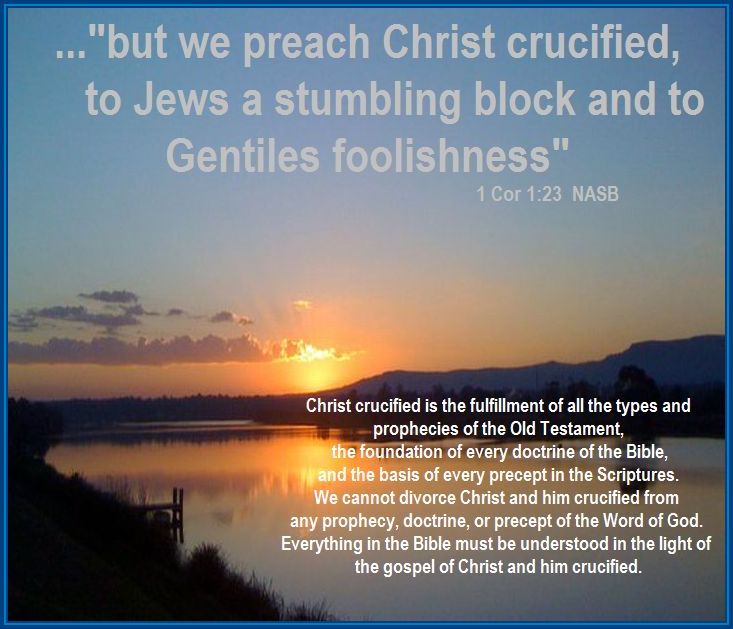 ---
LORD JESUS CHRIST LORD- God in all His fullness. JESUS-"YOU SHALL CALL HIS NAME JESUS FOR HE SHALL SAVE HIS PEOPLE FROM THEIR SINS" CHRIST- The anointed King who reigns over His people, Satan and the world and reigns most victoriously on the cursed tree as He dies under the judgement of God satisfying God's justice for His chosen ones. All OT prophesies are yes and amen. He is our righteousness, He is our sanctification, and He is our redemption. We must look to Him for everything. * The Gospel is an everlasting (eternal) gospel. Rev 14:7 * The Gospel had its origins before the foundation of the world. Eph 1:4 * It is the Gospel of God –it comes directly from Him. Mark 1:1,1:15 * It is the power of God. Rom 1:16 * It is a Gospel of Grace. Acts 20:24 * It is the Gospel proclaimed by all the apostles and they spoke as one man –it is not a mystery. Rom 16:25 * It is the Gospel chosen sinners receive. 1 Cor 15:1 * It is the Gospel that you are saved by. 1 Cor 15:2 * It is the Gospel chosen sinners believe. 1 Cor 15:2 * It is the Gospel chosen sinners stand in. 1 Cor 15:1 * It is the Gospel by which believers are established Rom 16:25 * It is the Gospel by which men are judged. Rm 2:16 * It is the Gospel which exposes all false gospels and professors of false religion. John 3:19-21 * The Gospel is not an offer. * The Gospel is not an invitation. * The Gospel does not ever convey a possibility. * The Gospel does not create a potential. A King who tries to save but can't because He loves but His love has no power and a Jesus who dies "in some way" for all people is not the God of the Bible. Any "Gospel" which at any point diminishes the deity of our LORD JESUS CHRIST and at any point conveys even a hint that He has not fulfilled all the OT promises both in the saving of His bride and the just condemning of those who reject Him is not the truth of the scriptures and is offensive to His Glory and entraps people in a delusion. There is nowhere that the Gospel requires anything of human involvement-all we touch is sin, all we do is sin. We are saved and live by Grace. 1 Cor 4:7 What do you say about my Saviour? What do you say about my Husband? What do you say about my Redeemer? Needless controversy is an abomination which we should all hate but the Lord God our Father has his heart affection set upon His darling Son and He challenges all humanity everywhere "What about My Son?" That is why the Gospel is an issue worth suffering for, worth contending for, worth dying for. May God heal our lukewarmness. One issue matters to God- the Glory of our LORD JESUS CHRIST. What do the scriptures say of His Gospel? May God the Holy Spirit teach us all here the truth of the Gospel. The LORD JESUS CHRIST is the Gospel. We proclaim Him. Salvation is looking and coming, if you don't know Him then look and come, and we who believe live on His life looking and coming repenting and believing, His faithfulness and His life and His death and His resurrection and His exaltation are ours now and forever. Amen Angus Fisher, Shoalhaven Gospel Church.